Lara | Integrative Therapy & Relationship Therapy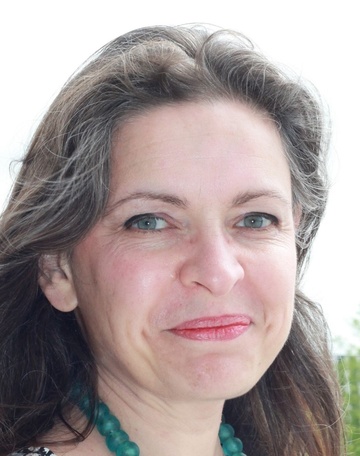 Relationship Therapy Nieuwegein




Rechthuisdrift 15




3436 CS

Nieuwegein

Send a message
✓ I also offer online therapy
Great, you are taking the first step.
Leave a message and I will contact you as soon as possible.




Relationship Therapy Nieuwegein
When you feel that the secure emotional connection with the other is no longer a certainty a lot change in your relationship.
If you long for connection, intimacy and love you are probably missing a safe emotional connection with your partner and probably because of that you are not able to communicate clearly what you feel and what you need and desire.
When you find yourself stuck in communication it becomes really difficult to reach the other, to express your need for intimacy or to share openly your discomfort.

Relationship
​Only when you feel happy in your relationship
Then, you can fully enjoy the other things in life, use your potential to the full.
Heal your relationship with yourself and with your partner.
Rediscover and activate the power of your love.

With relationship therapy you open yourself to each other, you choose to be accessible, responsive and engaged.

What if your feeling of pain and general dissatisfaction in your relationship was based more on assumptions than truths?
Wouldn't you like to understand what keeps going wrong when your conversations land in unpleasant discussion?

Feeling safe and securely attached on an emotional level is an undeniable human need, despite your sincere efforts this may have been damaged during the relationship. This is an horrible feeling, sometimes is like being alone and not understood inside a relationship that used to be so fine. The good news is that there is a lot that can be done to repair the bond and allow you to experience an intimate connection that is renewed and stronger than ever.

Discovering how to influence your relationship. Explore how you both opening up to your needs and desires will change your perspective on your relationship.

To find out the little vulnerable things about the other that you still don't know. To unveil how you influence each other. To become aware of what deep reasons and feelings are behind those behaviours that are so upsetting.
Embrace and take responsibility for that delicate and vulnerable truth that needs to be discovered and healed.

'Love is a continual process of seeking and loosing emotional connection, and reaching out to find it again. The bond of love is a living thing. If we don't attend to it, it naturally begins to wither.'

If you want to know more or make an appointment, feel free to contact me.

Lara
Online therapy
We can meet online for sessions. I have been using zoom.us successfully for years.
Experience shows that a very effective connection can also be established online between therapist and client. Couples therapy is no exception here.
Statement concerning the coronavirus pandemic
To be able to continue to meet safely during this period, you can choose between:
Online therapy via a secure online connection or live therapy in my practice.
My practice spaces is big enough to be able to work 1,5 meters away from each other and you don't have to grab handles etc.
If in doubt, feel free to contact me.
Qualifications and registrations
Ik volg regelmatig bijscholing.
AGB 90106164 A
GB praktijk 90065390
VIT lidmaatschapnummer 608.18.A
RBCZ licentienummer 190262R
Registrations
Specialisations
Finding each other again after the birth of your children: the birth of children obviously brings a lot of happiness in your relationship, but at the same time it is also a major life change. The arrival of children can cause extra tension in your relationship. This is not uncommon. Anyone who has children knows that this is almost inevitable. You can use this big change as an opportunity to rediscover your bond and move towards each other again to be even stronger and happier together.
Relationship crisis: maybe your relationship isn't the way it used to be. You continuously grow and change, and so does your partner. This is quite normal and healthy, really, part of life and growth.
Sometimes things will go wrong, causing discomfort, frustration and dissatisfaction. A helpful way to approach these kind of situation is to look at it as an invitation, an opportunity to take care of your relationship, re-evaluate it, heal it, make it deeper and stronger.
To divorce or not to divorce: Sometimes you've been in a relationship crisis for a while and you don't know if moving forward together is something you really want. You wonder how you can feel happy again.
In situations like these, couples therapy can help you get clarity on what you really want, what your partner wants and how an happy future for you both looks like.
Finding harmony when you are divorced and have children together: Divorce means the end of the romantic relationship between you and your partner, but the relationship as parents continues. When you regularly argue as parents, it inevitably has a detrimental effect on your children. Of course you don't want that. With couples therapy, we work on this non-romantic relationship to ensure that you can have an harmonious relationship as parents of your children.
Most common issues I support people with:
Communication problems: talking without understanding each other;
Trust issues: the loss of trust in the other due to certain events;
Major life changes: new situations that put too much pressure on the romantic relationship;
Sexuality and intimacy: no longer being able to talk to each other about what you desire or sharing an enjoyable experience of intimacy.
Areas of counselling I can help with
Fees
€ 160 for a session of 90 min.
Availability (Opening hours)
| | |
| --- | --- |
| Monday | - |
| Tuesday | - |
| Wednesday | 10:00 - 20:00 |
| Thursday | 10:00 - 20:00 |
| Friday | 9:30 - 18:00 |
| Saturday | - |
| Sunday | - |
Location