Rob | integrative relationship therapist/counselor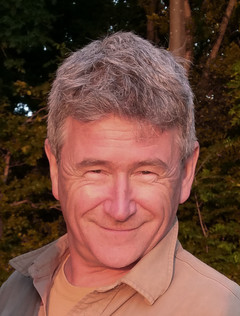 Relationship Counseling Utrecht




Mgr. v.d. Weteringstraat 14 A




3581 EH

Utrecht

Send a message
✓ I also offer online therapy
Great, you are taking the first step.
Leave a message and I will contact you as soon as possible.




Relationship Counseling Utrecht
Short-term, focused and effective relationship therapy & counseling in Utrecht.
Learn to transform the fear-driven cycle of escalating conflicts that drive you apart into a positive cycle of safe connection, emotional openness, mutual empathy, understanding and trust.
Heal emotional wounds that have festered for far too long. Learn to see differences and problems as opportunities for growth. Forge a new alliance and work together as an effective team.
Relationship therapy & counseling with Rob in Utrecht
What are the key differences between a love relationship that is successful and fulfilling and one that is failing and emotionally draining?
Loss of mutual openness and empathic connection.
Loss of intimacy — especially emotional, physical and sexual intimacy.
Loss of mutual understanding and trust.
A repeating negative cycle of escalating conflicts that becomes a downward spiral into loneliness and despair.

This negative cycle is driven by fear:
The fear of losing your partner – probably the most important person on the planet for you.
The fear that he/she will not be there for you when your need is great and/or you are in distress.
The fear that he/she may be enjoying emotional, physical and/or sexual intimacy with someone else.

In love relationships there are two basic aspects of conflict: passive or active aggression. Passive aggression is when you act defensively, withdraw self-protectively, put up a wall to keep your partner at a safe distance or give him or her 'the silent treatment'. Active aggression is when you complain, protest, criticise, show contempt or engage in verbal, physical and/or sexual violence towards your partner.

Whatever the form, conflict invariably results in loss of connection, lack of emotional openness, increased tension and stress, and emotions such as fear, sadness, loneliness, hopelessness, helplessness or powerlessness.

In integrative relationship therapy and counseling the core work we do together is to look back at the history of this relationship and investigate how this negative cycle arose, grew and led to a breakdown of empathic connection. In the safe haven of the therapy and counseling sessions, we non-judgmentally and impartially examine how both partners got emotionally wounded. With positive responses, understanding and empathy these wounds can gradually heal.

The four essential factors for success are that both partners:
still love each other,

are committed to making the relationship work,

will persevere with the therapy and counseling despite suffering and setbacks, and

dare to connect with their vulnerable core feelings and unmet needs and openly express them.

With my guidance and feedback, they learn to recognise when and how the negative cycle arises; that is, when one or both partners get negatively triggered. They learn to signal to each other that they want to avoid stepping into that destructive cycle. Instead, they learn to create a positive cycle of empathic connection with their own and each other's underlying feelings and needs. They take positive steps to fulfil these needs in each other.

Gradually, as the wounds heal and mutual empathic connection is restored, the partners come to see each other in a positive light again. Conflicts become less frequent and less damaging. Emotional safety, hope and confidence grow.

If the partners successfully navigate this phase, the relationship is revitalised, and their love bond becomes stronger than ever. They learn to see problems as opportunities for understanding and connection. They dare to be vulnerable with each other, as they used to be in the beginning of their relationship. They open up about their feelings and needs. Emotional, physical and sexual intimacy grow. They learn new ways to work together in a strong alliance. Unsafe conflict is transformed into emotional safety, and there is an increase in shared meaning and pleasure.


If you would like to experience this process and these benefits, do not hesitate to contact me to arrange a joint intake session.


Relationship problems I can help you with:
Sexual infidelity (cheating)
Emotional infidelity
Dishonesty and concealment
Jealousy
Loss of connection
Loss of intimacy
Problems with intimacy and sexuality
Autonomy in the relationship
Insecurity in the relationship

Fear of commitment

Fear of rejection/abandonment

Communication breakdown
Cultural differences
Religious differences
Problems related to family of origin
Patchwork family challenges
Conflicts in the relationship
Domestic violence
Break up or stay together?

Loving me, loving you!
Therapies offered in English and/or Dutch
Relationship therapy
Marriage counseling
Learning to communicate non-violently & compassionately
Individual relationship therapy
Counseling on separating with minimal distress
Post-relationship therapy
Family (system) therapy
Online therapy
Online sessions
Some clients may prefer online therapy and counseling to face-to-face sessions. Perhaps you live too far away from Utrecht or you have a baby but no babysitter. For online sessions I currently use the secure online video platform Jitsi Meet. Shortly before each session, I will email you a link to an online meeting with me. Make sure your webcam with built-in microphone, or a webcam and a separate microphone, is/are connected to your laptop or PC and functioning well. Then click on the link or copy and paste it into your standard browser. The meeting interface opens in your standard browser, and once I have admitted you, we can see each other and talk confidentially.
NB: Research and experience show that online video sessions are just as effective as face-to-face sessions.
Areas of counselling I can help with
Fees
Couple e-therapy / e-counseling
online video session
jointly, per hour: €100 (incl. 21% VAT)
Relationship therapy/counseling
face-to-face couple session
jointly, 90‑minutes: €160 (incl. 21% VAT)
Availability (Opening hours)
| | |
| --- | --- |
| Monday | Mon. 10:00-18:00 | 20:00-21:30 |
| Tuesday | Tue. 10.00-15.00 | 20.00-21.30 |
| Wednesday | Wed. 10:00-18:00 | 20:00-21:30 |
| Thursday | Thu. 10.00-15.00 | 20.00-21.30 |
| Friday | Fri. 10:00-18:00 | 20:00-21:30 |
| Saturday | - |
| Sunday | - |
Location