Wilbert | couples counsellor, integrative therapist, EMDR-therapist, ACT-therapist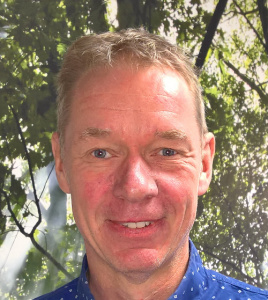 Relationship Therapy Nijmegen




St Agnetenweg 23 a




6545 AS

Nijmegen

Send a message
Great, you are taking the first step.
Leave a message and I will contact you as soon as possible.




Relationship Therapy Nijmegen
Being an experienced couples counsellor, I offer counselling/ relationship therapy in Nijmegen (also in French). I will help you deal with your complaint(s) and enable you to carrie on. Currently no waiting list.

In every relation may occur some issues that a couple usually can overcome by itself. However, sometimes a couple is unable to solve one's problems. Something has happenend and stands between the two of you, you get bored with your relationship, you or your partner don't trust eachother anymore...

In that case, couples counselling can be helpful. At this moment, it may seem impossible to you, but couples really are able to deal with and overcome their troubles.

Your power and that of your relationship is at the heart of the way I offer couples counselling. Perhaps you and your partner have gotten intangled into some kind of pattern keeping you away of being in your relation the way you really want to.

My counselling aims amongst others to clarify those patterns and become aware of what is underneath, hidden below the surface of your behavior. Next, I encourage you to deal with your underlying pain and help you to communcate it in a useful way to your partner. This way, you gradually will be able to skip the negative pattern and act more and more in concordance with your needs and that of your relationship.

If you want to know more or make an appointment, feel free to contact me.

Wilbert


Qualifications and registrations
Qualifications:
Integrative Psychotherapy
EMDR
ACT
Relation counselling
Registrations:
European Association for Psychotherapy (EAP)
NVECP (Dutch branch of EAP)
RBCZ (umbrella organisation for dutch therapists)
VIT (Dutch organisation for therapists)
Registrations
Specialisations
In my practice I often meet couples having issues around trust, as well as couples that do not know if they want to continue their relationship. Other couples mention too frequent arguments or affairs.
Most common issues I support people with:
Communication
Loss of deeper bond
Affairs
Whornout relation
Attachment issues
Areas of counselling I can help with
Fees
intake consult €85,-
consult €90,-
Prices are ex VAT.
Availability (Opening hours)
| | |
| --- | --- |
| Monday | 9 am - 1 pm |
| Tuesday | 9 am - 5 pm |
| Wednesday | 9 am - 5 pm |
| Thursday | 9 am - 1 pm |
| Friday | 9 am - 5 pm |
| Saturday | closed |
| Sunday | closed |
Photos
Location