Coen | EFT relationship therapist and coach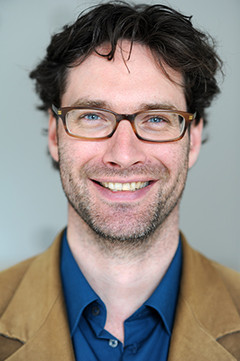 Relationship Therapy Amsterdam




2e goudsbloemdwarsstraat 10 a




1015 JZ

amsterdam

Send a message
✓ I also offer online therapy
Great, you are taking the first step.
Leave a message and I will contact you as soon as possible.




Relationship Therapy Amsterdam
I'm an EFT relationship therapist. In this type of therapy we investigate the underlying desires and fears that both partners have when they experience difficulties in their relationship.


This way you learn to better understand your partner and also get the space to share your side of the story in such a way that your partner hears and understands you.
When people have relationship issues often both partners are focused on their own feelings. These feelings might get triggered by your partner's behavior and can feel so urgent that there is simply no space to listen to your partner. It feels as if your story never really gets through to your partner and your partner probably has the same feelings.


Both partners feel threatened, unheard and unseen and where the relationship once started with a strong feeling of 'us', it now feels like 'me against you'. So it's important that both stories are being told and heard well.

During the sessions I make sure that the usual pitfalls of accusing, blaming, explaining and defending are avoided. I will create a space for you to fully hear and understand each other. You will learn to talk to each other in a more constructive and loving way and know how to avoid escalation.
In some cases it can also be useful to get individual coaching, focused on your own underlying struggles, separate from your partner.

Would you like to know more or make an appointment, feel free to contact me.

Coen


Online therapy
If, for whatever reason, you don't want to meet in my practice, we can do the coaching online or over the phone. Because I have many clients living abroad, I'm used to working with these platforms and in my experience the results are no different from meeting in person.
Statement concerning the coronavirus pandemic
I work according to the guidelines of the RIVM. That means we won't shake hands at the door and keep 1,5 meter distance.
Qualifications and registrations
I'm an educated EFT therapist and have done many other courses like Co-Active Coaching, EMDR for trauma treatment and leadersip courses.
Areas of counselling I can help with
Fees
The sessions are 60 minutes and cost 140,- euro.
Availability (Opening hours)
| | |
| --- | --- |
| Monday | 11:00 - 21:00 |
| Tuesday | 11:00 - 21:00 |
| Wednesday | 11:00 - 21:00 |
| Thursday | 11:00 - 21:00 |
| Friday | 11:00 - 21:00 |
| Saturday | 11:00 - 21:00 |
| Sunday | 11:00 - 21:00 |
Photos
Location
Reviews Relationship Therapy Amsterdam
Below you will find reviews about Relationship Therapy Amsterdam - Coen

Rating of 5 out of 5
Based on 1 reviews
(Write your own review)

√ I recommend this therapist
Ik ben met mijn vriend bij Coen geweest om ons te helpen met onze relatie die nogal stroef verliep.

Coen heeft ons geholpen elkaar beter te leren begrijpen en beter te communiceren met elkaar. We staan nu veel dichter bij elkaar en in plaats dat we de hele tijd ruziën over dingen doen we het echt samen.

Daar zijn we Coen heel dankbaar voor!
Anoniem
| Amsterdam | 30 nov 2020
Did you find this review useful?
Yes

1